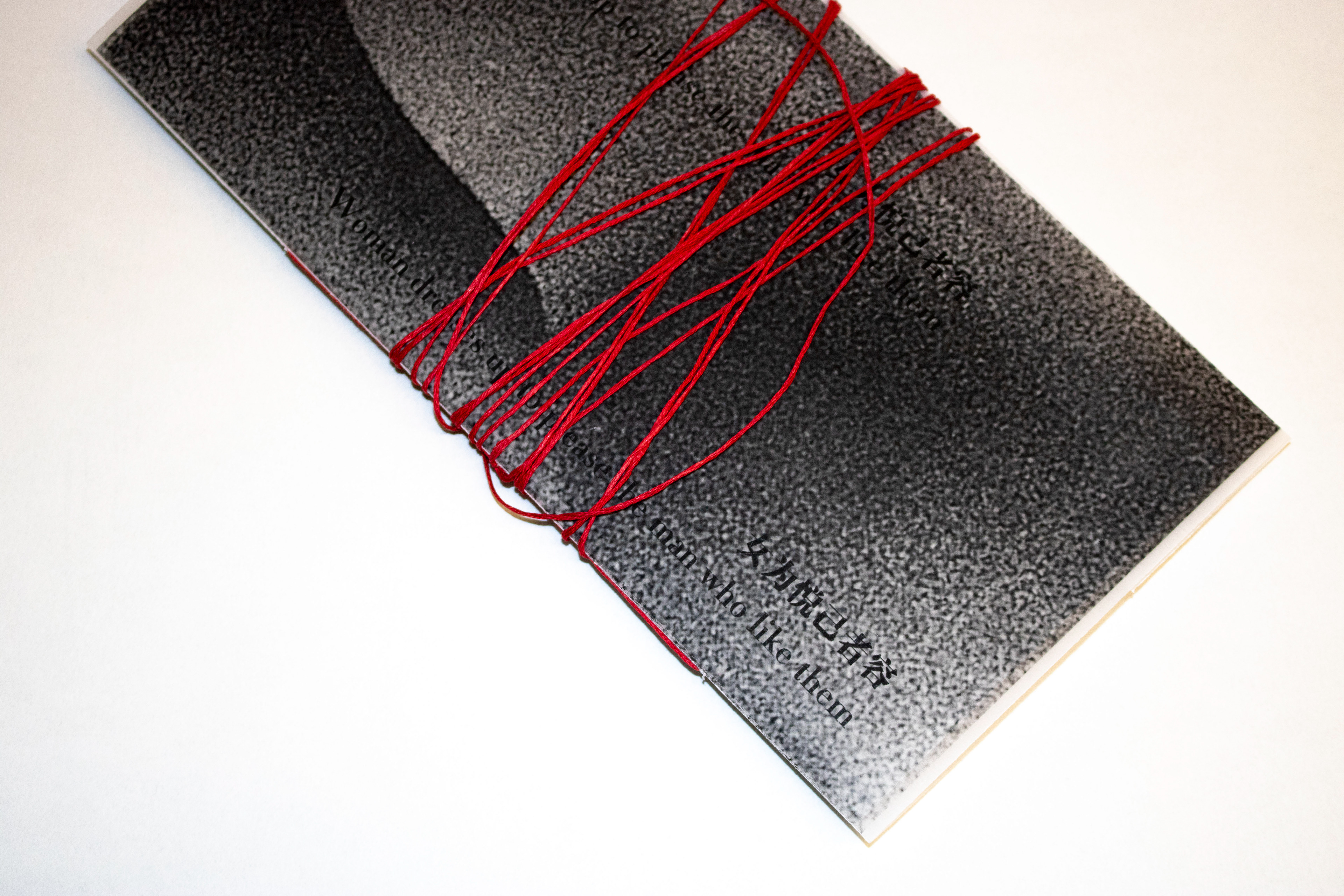 Ancient Chinese literatures always contain descriptions about female based on male's point of view. These chauvinism in literature field gradually became a mainstream thinking and a cultural under note in China, even until 21 century. This under note seems went away, while it is still existing in a euphemistic way.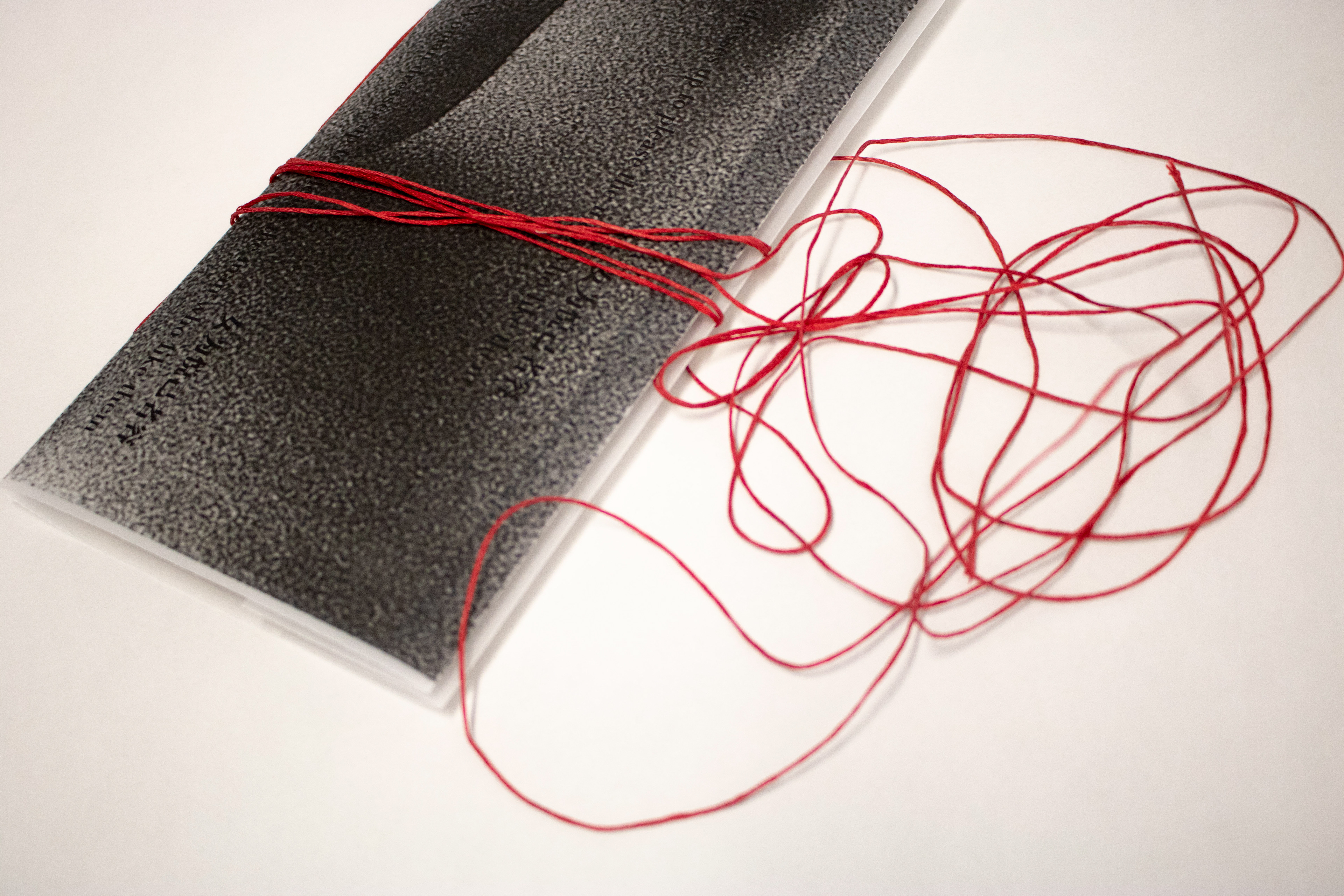 The red string is a  metaphorical symbol of  restrain, twining on the body, hard to be removed. 
Untied it, the string becomes a tail, following, tangling everywhere.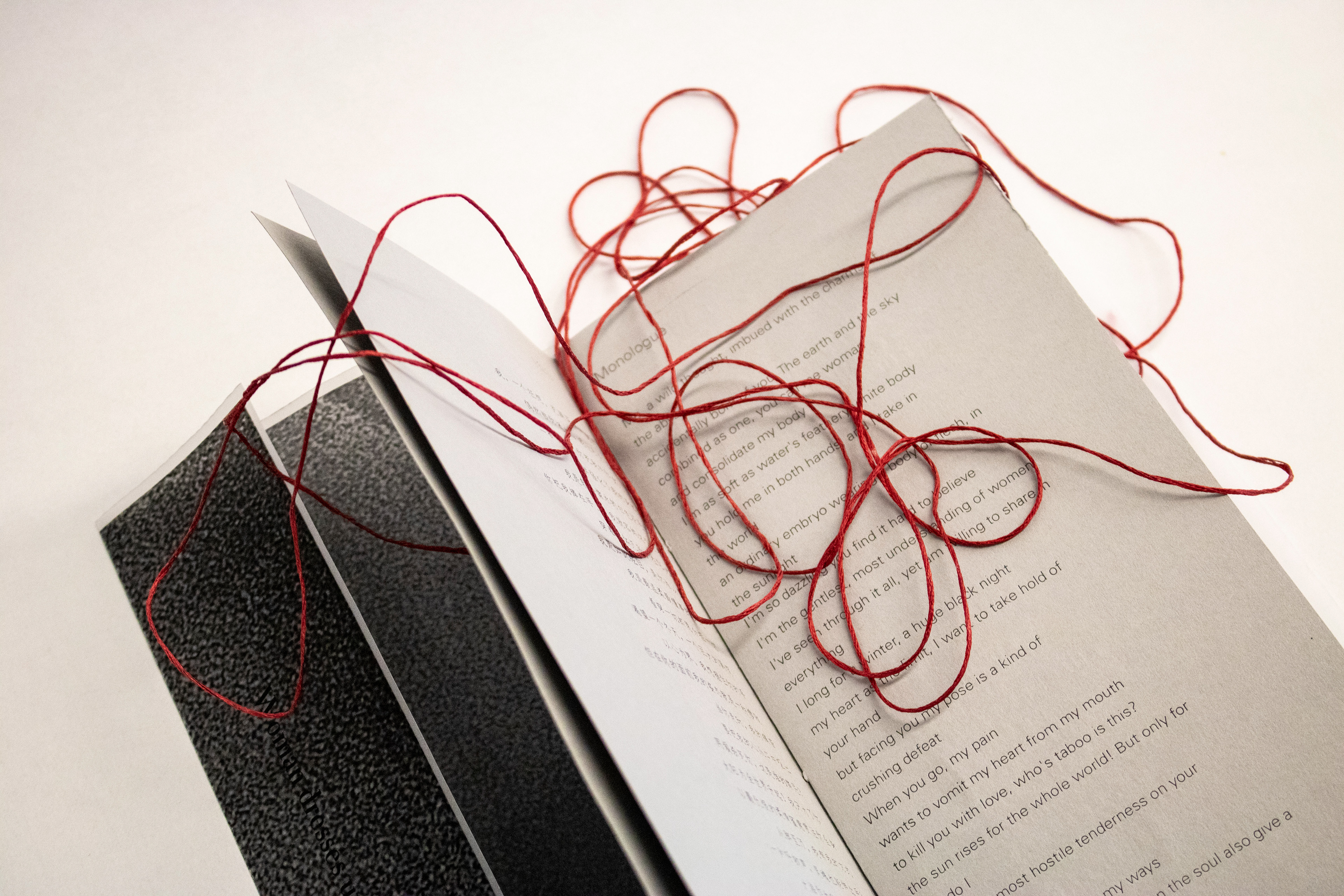 Inside pages contain 4 contemporary Chinese poems written by female poet Yongming Zhai, she expresses her strong emotions and self evaluation about the identity, which express the feminist consciousness against traditional taboos and cliche.